We know we are part of a bigger family, and as a school family, we take our role very seriously in developing links in the parish and local community. We also look for ways to become involved in national and international projects and charity work as we are called to serve others so that we develop an understanding of our place in the world, and how we can make a difference. The charities we raise money for are chosen by our children, staff and governors. We only ever ask for small donations but are always overwhelmed by the generosity of our families. We are very grateful that they share our commitment in supporting those in need.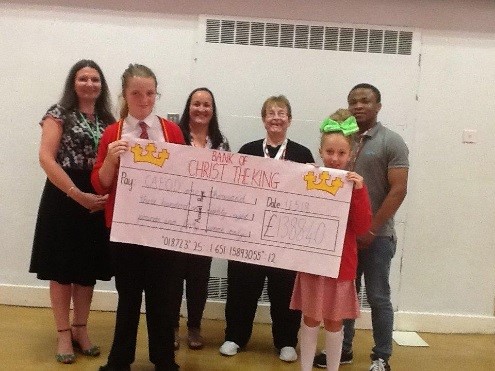 We are called to serve overseas development. As a school we are committed to the work of CAFOD and support them every year during the season of Lent. Mrs Cross came into school to talk to us about the work of CAFOD and how our fundraising makes such a difference to people's lives.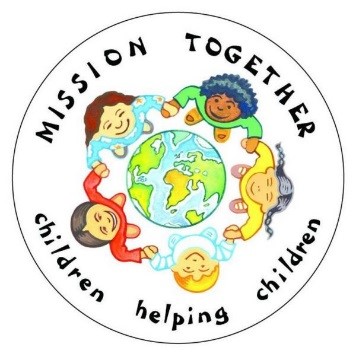 We are called to serve our global neighbours. On the request of our Bishop, Terence Patrick, we support the work of Mission Together, a charity that helps children all over the world.
We are called to serve the poor and vulnerable. We try to support local charities, including Thornaby Food Bank. Also, school staff join many other schools and charities by making up Christmas hampers of gifts and treats for families in Thornaby.
We invited Mary Frankland into school to talk to our Mini-Vinnies about her work with refugees and asylum seekers in and around Thornaby and discussed how we can help her in her work.
We are called to serve those who are sick.
Our School Council host a Macmillan coffee morning each year which is always well supported.
Our support for these charities helps us a as school community to be living witnesses to the Gospel, following in the footsteps of Jesus in showing care and compassion to all.
We also raised money for Teesside Hospice and took part in a reindeer run. The generosity of our community is endless.