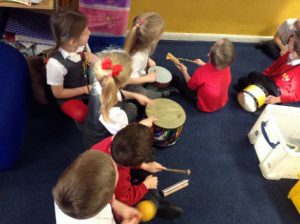 Parents considering applying to Christ the King Catholic Primary School for a place in Nursery or a place in Reception to Year 6 are most welcome to visit the school by appointment.
Information for applications for school places can be found at
http://www.stockton.gov.uk/childrenandyoungpeople/schools/schooladmissionsandtransfers/
Parents may also find it helpful to speak to Admissions Department at Stockton Borough Council on 01642 526605.
As a Catholic school, we require parents to complete a 'Supplementary Information Form For Admission To A Voluntary Aided Catholic School'.
This form provides additional information that is not collected on the Local Authority's Common Application Form.  Click here to download.
For further information please read our Admission Policies located in our policies section.
School Admission Appeal Timetable for Reception Places for September
The admission authority for the school must allow parents at
least 20 days to appeal from when the decision letters are sent out
The admission authority will submit a deadline (19th May 2020) for submitting your appeal.
If you submit anything after the deadline, it might not be considered and may result in delays to your hearing
Appeals should be heard within 40 school days of the deadline for making an appeal
An independent panel will hear appeals during June and July 2020