At Christ the King we encourage one another to grow more like Jesus and to try and see Jesus in one another and be Jesus for others. St. Paul tells us about the fruits that the Holy Spirit gives us:
"But the fruit of the Spirit is love, joy, peace, patience, kindness, goodness, faithfulness, gentleness, self-control;" Galatians 5:22
The qualities described as Fruits of the Spirit are the values that we encourage all at Christ the King to live by.
Jesus wants all of us to have these qualities and show them each and every day. At Christ the King we have our "Fruits of the Spirit" stickers. If we show one of these fruits to others, we are awarded with that particular fruit sticker- 9 of them to collect! It's not just the adults who award the stickers but children can nominate each other too. All these fruits helps to make Christ the King such a wonderful place to learn and grow!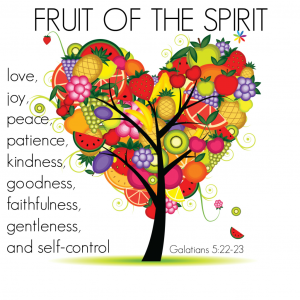 Please click below to view more information on Fruits of the Spirit: