Our Parish is Christ the King and we are linked with the parish of St. Patrick's. Our Parish Priest is Fr. Pat O'Neill.
Fr. Pat O'Neill is from County Tipperary in Ireland. He has been a priest in our diocese for many years and joined us in Thornaby from Leyburn in North Yorkshire. He loves sports – especially his golf. We thank Fr Pat for his service to our parish and school community and keep him in our prayers.
Mass Times:
Christ the King: Sunday 9:00 am
St. Patrick's: Saturday 6.30pm Sunday 10.30 am
As a Catholic community, it is important to attend Mass every Sunday. Please make every effort to be part of the Catholic community in Thornaby.
Each Thursday, classes take it turn to celebrate Mass with Fr. Pat and the parish at 10am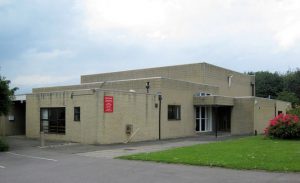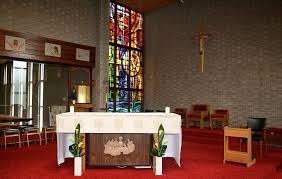 We share many links with our local parish of Christ the King and St Patrick's. The parishes are very supportive of events in school and we like to get involved in parish events too. We share some time together during:
Mass
Healing Services
Reconciliation Services
Summer and Christmas Fetes
Prayer Services/Rosary
May Procession
Lenten Hunger Lunches