Celebrating our Faith
Year of the Word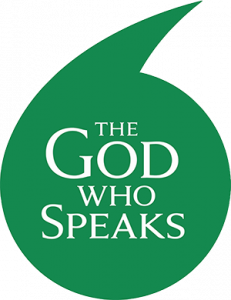 During this special year, we are called to explore and celebrate the Word of God through the Scriptures, share the Word with others and respond to the "God who speaks" in the way that we live. In order to do this, we created special travelling 'Year of the Word' folders to be taken home each week with children so they could get to know God more through scripture. After exploring scripture at home with their families, children would then plan and lead a collective worship based on that week's scripture.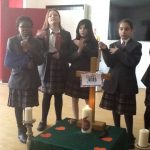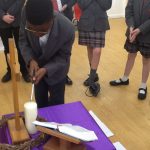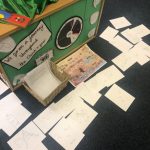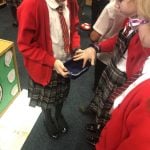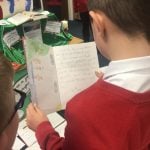 Hope and Future 
"Hope and a future" is a spiritual focus that NPCAT schools are exploring through lockdown and a global pandemic. Celebration days have helped children to develop and grow spiritually as well as having an awareness of the hope God gives to us all and where they are called to go in the future.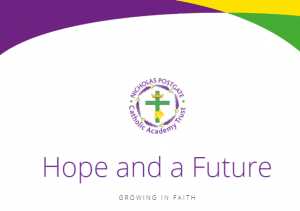 It has been developed to support the curriculum in light of the experience of living over the last couple of years.
The premise of hope and a future comes from the quote in Jeremiah 29:11 "For I know the plans I have for you," declares the Lord, "plans to prosper you and not to harm you, plans to give you hope and a future."
This is a powerful quote from Jeremiah that can be taken in different ways. One is that God has a plan for each of us which is for our good if we make the choice to follow this. Following God's path will give us hope and sustain us on our way with whatever we face.
In the context of the book of Jeremiah this is also about strengthening the community, even when no end seems to be in sight to the troubles that they face. This is so relevant for us all now, that we need to support and sustain each other for the good of our communities. Our futures are linked as one community.
On one of our celebration days, we reflected on a song written by Joe Hammill especially for Hope and Future, then created our own liturgical dances to this.
Hope and Future video
The Year of St Joseph 
On 8th December 2020, Pope Francis declared that the year to follow (un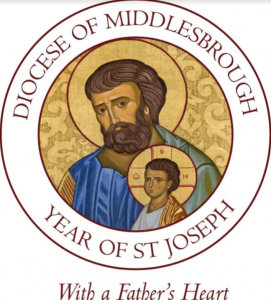 til 8th December 2021) would be dedicated to St Joseph. Joseph was a  father figure to Jesus and is the patron saint of fathers, workers, unborn children, travellers, immigrants and the dying. We chose to launch the year of St Joseph in our school community on the Feast day for St Joseph.
Each Friday as part of our celebration assembly, we celebrated the successes and achievements of the week and gave thanks to St Joseph, our guardian and helper. With St Joseph as our role model, we took his example into our family homes. We dedicated all achievements during the week to St Joseph and said our school prayer to St Joseph.
Following Pope Francis' example, each class had their o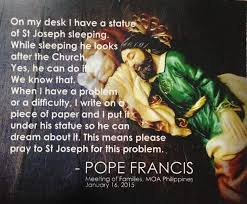 wn sleeping St Joseph statue, which they could place their worries into.
To end the Year of St Joseph, our chaplains visited St Joseph's school and shared in a collective worship together. They visited the church and were able to ask Father Dom questions about St Joseph. Our chaplains then returned to school and shared the worship with all classes to take part in.
Laudato Si'
We want to develop our understanding of Pope Francis' encyclical, Laudato Si', which means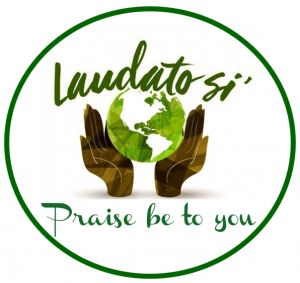 'Praise be to you, my Lord'. The letter helps us address, reflect and respond to the environmental challenges our world is facing today and we want to encourage our children to care for our common home by taking action.
To explore this letter further, we learnt about Pope Francis' letter and St Francis of Assisi, the patron saint of animals and environment. We reflected on a special Laudato Si' song written by Joe Hammill and thought about what our Mother Earth would say if she could speak. What is she crying out for? We created liturgical dances and artwork based on this theme. Throughout the year, we will raise our voices and take action to help care for our common home.
Vocation
Through learning about vocations, we want to develop the children's understanding of what it means to have a vocation and a calling in life. We want to develop the children's understanding of a holy life and also recognise that there are different forms of vocation which, as Catholics, they can live out within their own lives. Throughout the year, we will explore different types of vocations and reasons why people feel called to a particular vocation such as parenting, working within the community and roles within the church.
We interviewed Mrs Heerin and Mrs Shaw and their vocation of being a parent.
Celebrating the Feast of Our Lady of Lourdes
In order to celebrate the day Mary appeared Bernadette Soubirous in Lourdes, we learned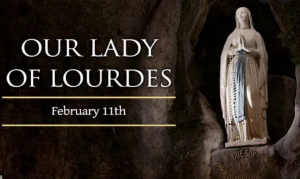 about the story and how Lourdes is a special place of healing for many people around the world who visit on pilgrimage each year. We listened to first-hand experiences of people who have previously visited Lourdes and what their experience was like. In our mission of our collective worship, we created prayer cards to give to the pilgrims who would be visiting this year.