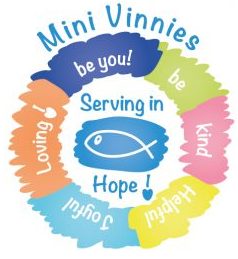 Our Mini Vinnies at Christ the King are a group of children from Year 3 to Year 6 who share a passion for helping others and turning concern into action. We come together to form a part of the St. Vincent de Paul Society England and Wales, a voluntary organisation which is dedicated to tackling poverty in all its forms. As Mini Vinnies, we meet to pray, discuss and support however we can to help make a difference in our community.
See our Charter: Mini Vinnies Charter
We helped to count the money from our Mission Together fundraising month during October.
During our Mission Month, we wanted to help our local foodbank with items they were in need of. From the generous donations of our Christ the King families and children, we were able to sort through all of the items and deliver them to Thornaby Food Bank for those in need in our community.
As Mini Vinnies, we spend time in prayer, thinking about others who may need our help. We visited Christ the King's Church Mary garden to pray for others and asked Our Lady's perpetual light shine upon those who are in need of it.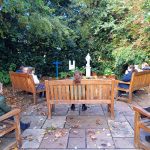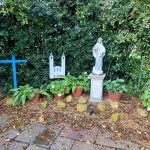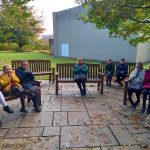 We think of others who may be lonely, especially at Christmas time. To bring joy to others around us, we make Christmas cards to deliver to local care homes and the parishioners of Christ the King Church.